We Have Missed You!
The team at In Focus Eyecare is excited to announce we will be reopening for routine eye care on Friday, May 29th. If you had an appointment that was cancelled while we were closed due to COVID-19 we will be contacting you over the next few weeks.
While we look forward to welcoming you back into our clinics we would like to share some of the changes that will help to keep you, other patients, and our team safe.
Pre-screening: You will be pre-screened by telephone on the day before your appointment. This will include a series of questions about both your personal health and your potential COVID-19 exposure. We will also repeat and record this screening on the day of your appointment upon arrival and in the examination room.
Our front door will be locked: When you arrive for your appointment please remain in your car and call the clinic. The phone number is listed on the door. A team member will check you in for your appointment over the phone including your address, phone number, health card and updating your medical history.
Sanitizing your hands and wearing a mask is mandatory: Once we have the exam room disinfected for you, a team member will greet you in the parking lot and provide you with hand sanitizer and a mask and escort you into the clinic.
Please come to your appointment alone: We will be limiting the number of patients allowed into the clinic at the same time. Of course, exceptions will be made for minors or anyone requiring assistance.
Extensive Protective Measures have been taken to make your eyecare experience a safe one. You will notice barriers and shields mounted throughout the office. We set protocols and policies for disinfection and social distancing, have practiced our safe routines and each room will be carefully disinfected before you enter. Gloves, masks, eye-protection and surgical scrubs. We are ready!
White Glove service while finding your perfect new eyewear: A team member will assist you while finding the perfect pair of glasses and note that all frames will be disinfected after they are tried on.
Curbside pick-up: We will be continuing curbside pick-up for any of your orders.
In-Clinic Optical: Appointments will be needed for any in-clinic repairs, adjustments, eyewear pick-up, or purchases such as contact lenses or dry eye products. Please call to schedule.
Drop-ins: Will be taken if we have the capacity in the clinic. Otherwise, we will place you in a sequence and call you when we can accommodate you. We recommend you call before coming if possible.
Thank You for Taking Care of Us While We Take Care of You!
When You Buy Your Glasses and Contacts from In Focus Eyecare You Are Helping Support A Local Small Business
Covid-19 Form
Our Goal is to Give You the Best Eye Care Experience Ever
For over 20 years, we've been providing exceptional comprehensive eye care to patients of all ages. When you trust In Focus Eyecare, you're trusting highly trained staff and doctors; ready to go above and beyond to make your eye care experience excellent.
3 Locations to Make Your Life Simpler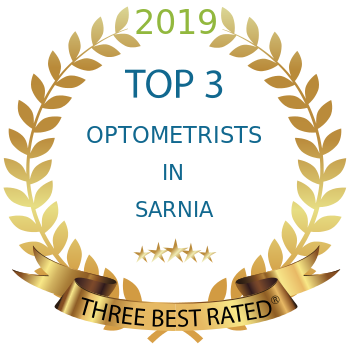 We're happy to serve you from any of our 3 locations. With two Sarnia locations and one Grand Bend location, we've made comprehensive eye care easily accessible. Get our location details.